Hello Users!
Today we are learning how you can create your own blog!
For starters we will need a domain name ( myblogname.com) and Hosting for our domain
To get your personal domain name please Click Me To Find Your Own Domain! After you have found your domain( Example Below)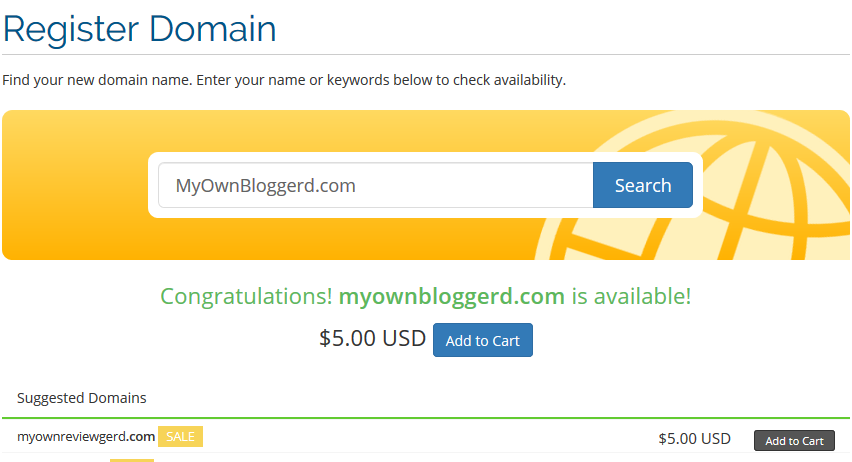 After you have selected your domain you will then need hosting! Lucky for us we provide a Free trial on hosting! Click me for free hosting
Once your domain and hosting is setup ( we do that automatically for you!) proceed to login to your cpanel ( details provided in email)
once you login go to the bottom of the page and select your blog software ( we recommend wordpress)

Then after follow the installer steps and then you have successfully started your first blog!
In our next tutorial we will show you how to use wordpress themes to better your blog :)
Tuesday, December 18, 2018
Powered by WHMCompleteSolution